So, a few weeks back, Papa JJ over at
dicerolla.blogspot.com/
had a lil contest, and while I didn't win, I got one heck of a consolation prize...
a href="http://photobucket.com" target="_blank">
....thats 1 forgeworld hellhound, one leman Russ, 2 cadian shotgun vet forgeworld upgrade kits and a cadian heavy weapons team!!!
Already put the Russ kit to good use, pairing it up with the exterminator turret from one of my earlyer posts....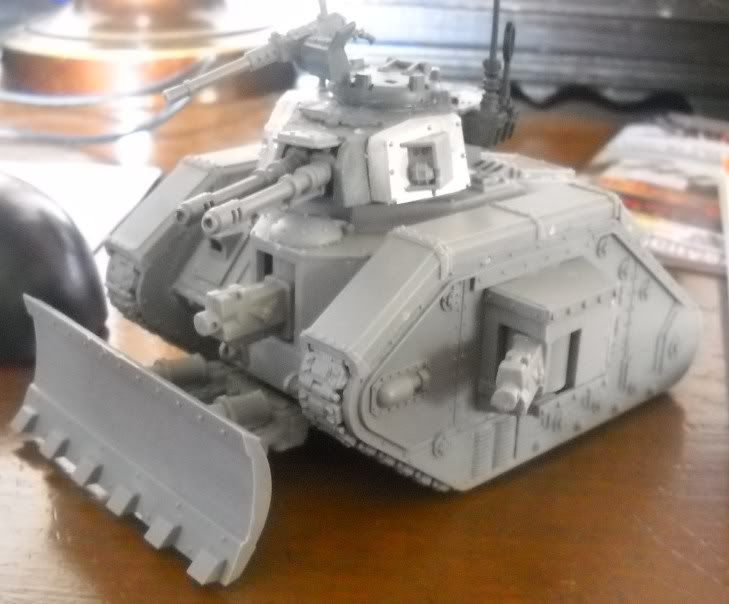 ..will glue on some stowage once I have the base coat on...probley some tarps over the sponsons and jerry cans in the back. I'm debating about poping off that top hatch and doing something different with it...made a tank commander manning the pintel mount.....not sure tho...hrmm....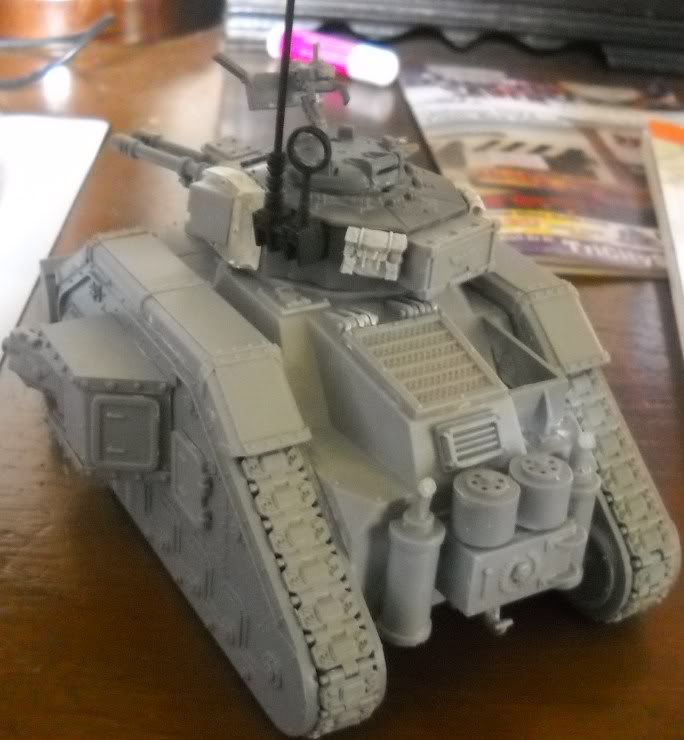 I love the fact that this was an older russ kit, as the newer ones no longer have the road wheels included in the kit. I used about half the normal number of wheels you would usually use for those tracks, saving the rest later on for additional stowage. As you see here, they fit nicely on the rear locking compartment. Added in some packs and another tool box to the back of the turret as well.
Looking forward too painting this ol' girl up very soon...and thanks again Papa JJ!!!