Quick update. This past weekend marks the end of my busy seasion at work...woot!..time to take it easy for a bit. Did a lil painting...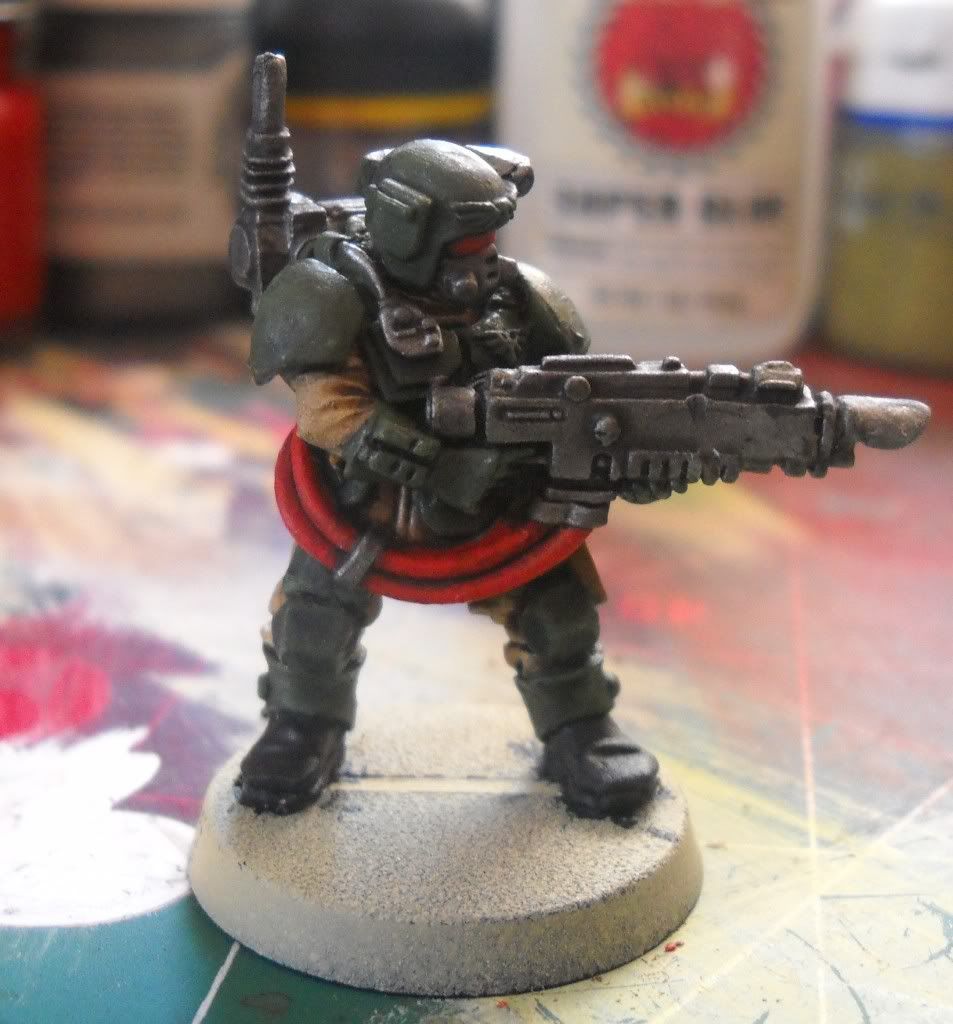 Now to be honest, I've had this model semi done for a while now. Did some touch up work on it, gonna add a lil more detail when I get a chance, finish the gun....other than that, it's mostly done save for the base'n.
On the marine front, I found a scheme I like. Bone armor with deep red shoulder pad trim, chest eagle/details, helmet and backpack. Leather for the cloth on the model. Will post pick when I get the camera batteries changed...