When I started this army, one of the things I wanted to do was make use of this old relic....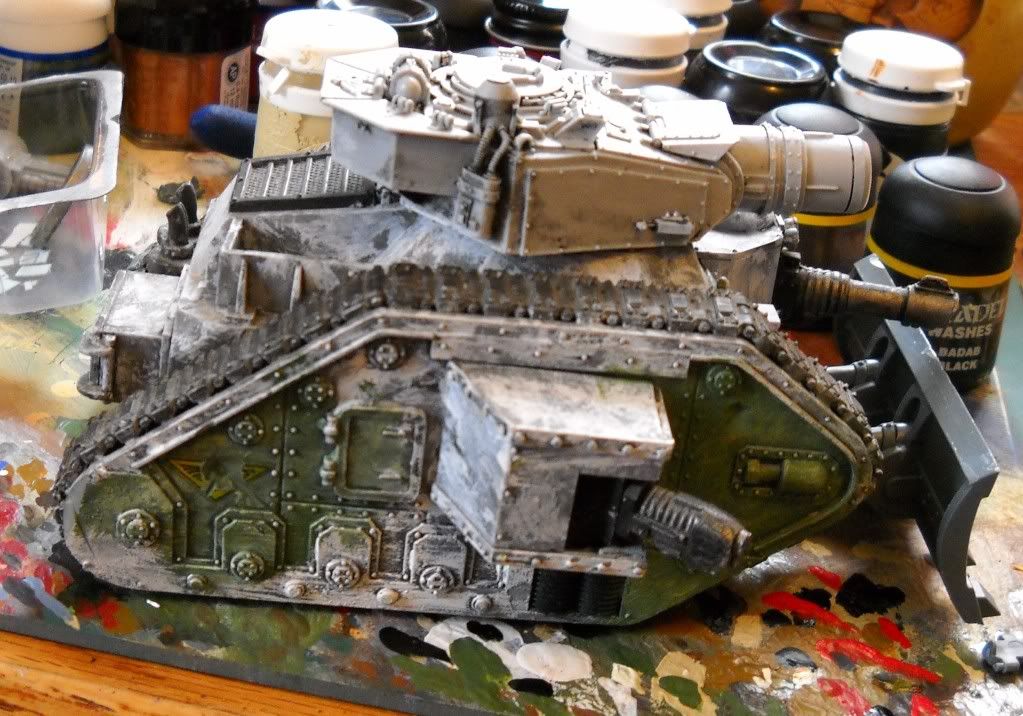 This Russ hull is all thats left of my first 40k army, a Guard army I started when 3rd edition first came out. It's been sitting at the bottom of a bitz box for most of a decade now collecting dust.
The orginal turret is long lost, so I went on ebay and found a lightly used forgeworld demolisher turret to replace it. After digging thru the bitz box I also found the orginal sponsons with plasma cannons.
Raided the bitz a lil more for the plow and other tidbits.....grabbed some tamiya 1/35 scale packs and jerry cans, as well as the cadian resin packs....a lil paint....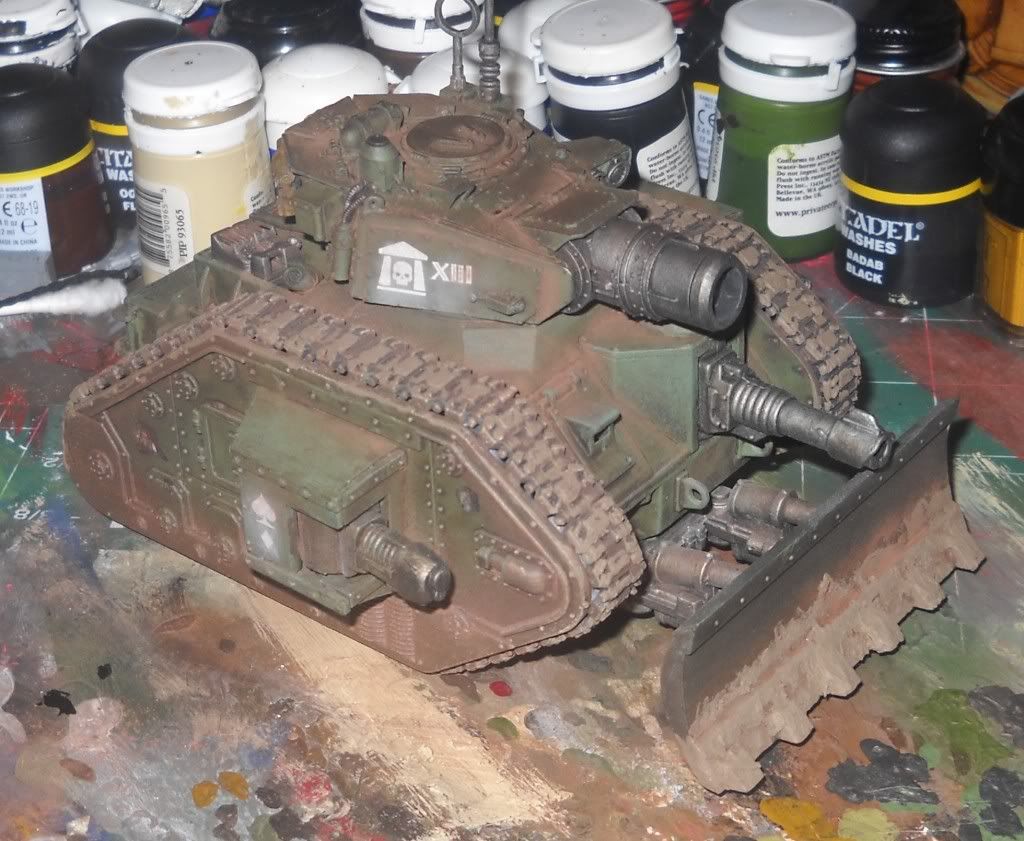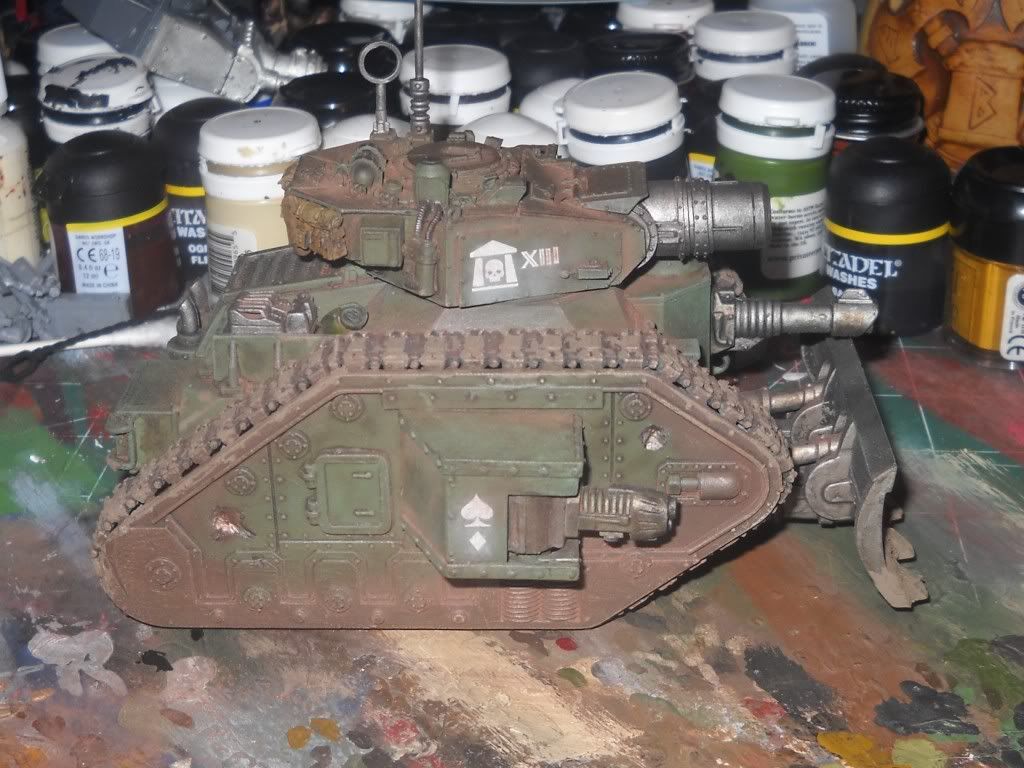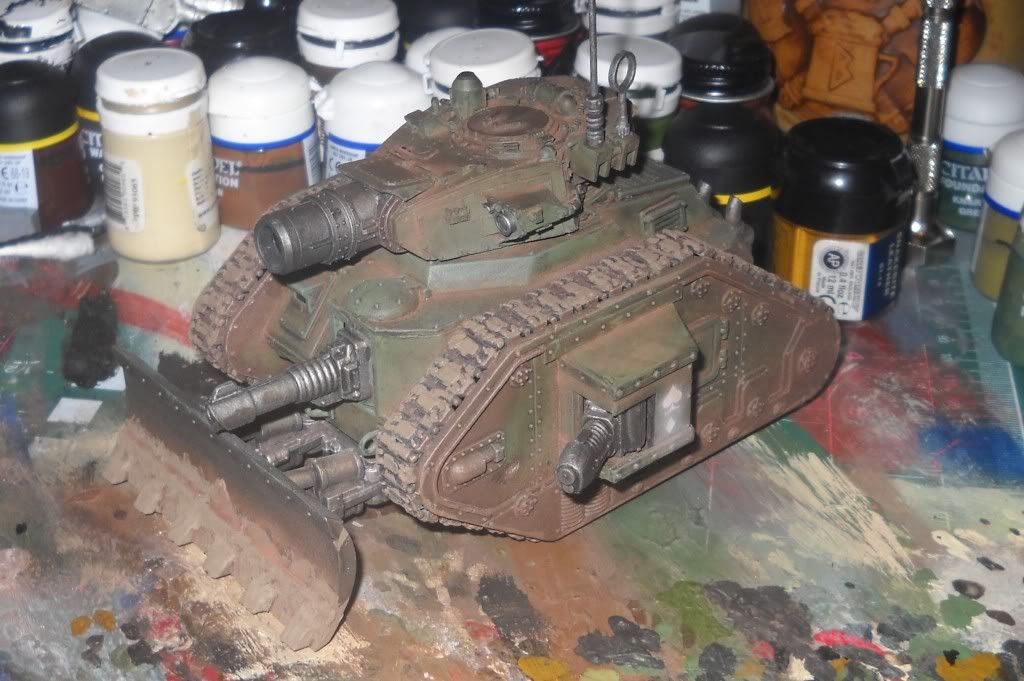 Still tinkering with it a lil....but I like the progress so far. After looking at the photos, think I'm gonna go back with the pastels and and drybrushing to work on the shading in a few places.
The white around the transfers isn't glare, it's a lil white pastel powder used to, I hope, give the effect of washed out paint. Not sure I like it yet, will have to see.
The mud on the plow and tracks is from a tamiya mud pin..(wonderful lil thing)...and in person it gives the effect of looking like real mud.
See ya later this week.