Found an old turret while getting some models together for an ebay auction...and had a moment of inspiration. Figured i could raid the bitz box, cut up some guard heavy waepons I had...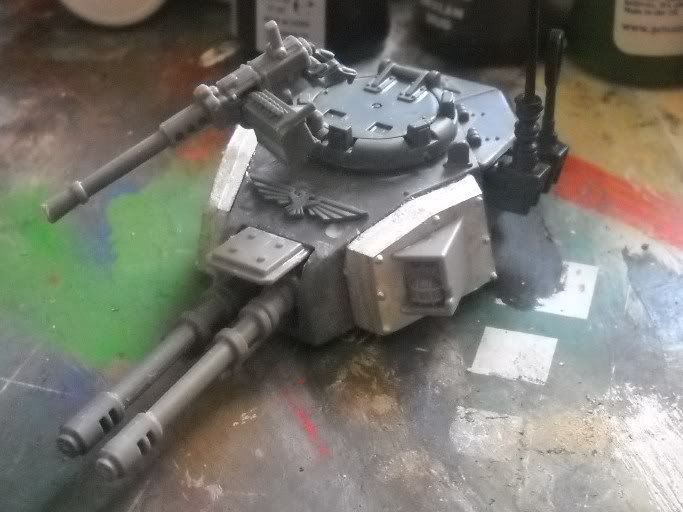 Presto.....Cheap, easy exterminator.....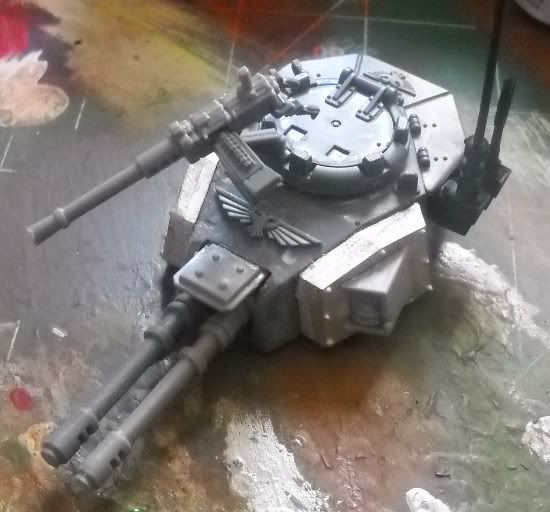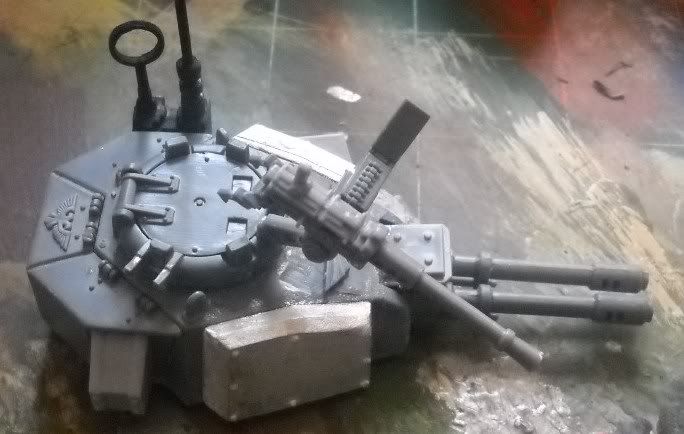 I have some stowage to add to the back of the turret once I have the base coat and inking done...may pop the hatch lose and see about putting a tank commander in there as a "counts as" for pask. Will have too see..
Gonna start looking for an older russ on ebay that will fit this turret's turret ring. will make a nice 3rd tank to round out my 3rd heavy slot.
Also got a chance to start my first sentinel today...
Always loved this model....really cool lil kit. My intent is too run several as a flanking force to threaten any fire support my opponet may have hidden in his backfield.
Got the gloss coat drying atm, will look to do transfers tommorrow....hopefully weathering by the weekend. eventually I need too get around too basing this stuff as well....
Thats it for now....o/