So I was looking at the back end of the leman russ you see in the first post thinking "what can I stick in that stowage area?"...hate how open and bleh it looks. Was poking around the local hobbytown looking for something that would work, and came across these....
You get 18 cans for around $15. Scale is a lil off for GW minis, but too bad...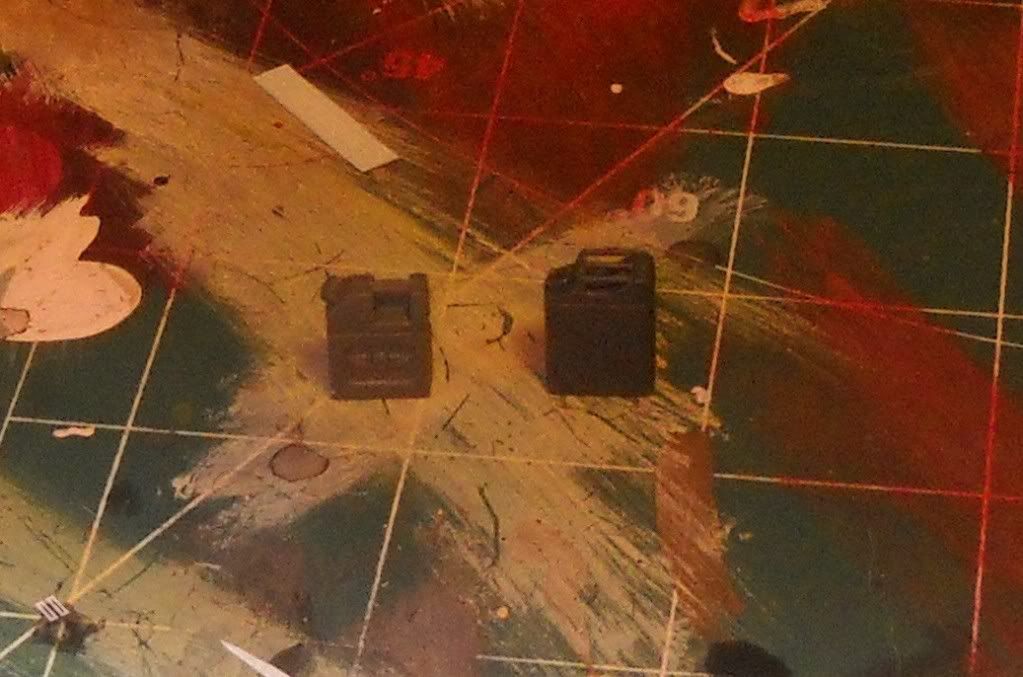 Left can comes from the gw vehicle spru, right one from the jerry can kit. There is writing on the can side, but that should be easily hidden with a lil green stuff and proper placement. They fit nicely in the stowage area and should add some nice detail to the tanks.